The Spectris Foundation Partners with STEM Learning
United Kingdom
£100,000
2022 – 2024
The Spectris Foundation have awarded a grant to ENTHUSE Charitable Trust!
A £100,000 has been awarded to ENTHUSE Charitable Trust to deliver five new Stem Learning partnerships across the UK. Over the next two years we aim to support 200 teachers and 22,500 students, making a positive and long-term impact to STEM education where it is most needed.
ENTHUSE Partnerships, run by STEM Learning through Project ENTHUSE, brings schools and colleges together to work collaboratively, to develop an intensive two-year programme to raise aspiration and achievement in science, technology, engineering and mathematics. Each partnership works with a group of six-to-ten schools and colleges, providing access to continuing professional development, free resources, immersion in industry or university through teacher placements, STEM Ambassadors and enrichment activities.
The five new partnerships will be based in Malvern, Dundee, Crowborough, Chapel-en-le-Frith and Royston, will reach up to 50 schools. Our foundation will fund £20,000 for each partnership to support teacher professional development and raise engagement and achievement in STEM subjects, especially those from disadvantaged groups. This tailor-made project aims to inspire excellence in schools, and raise aspirations of the students and teachers.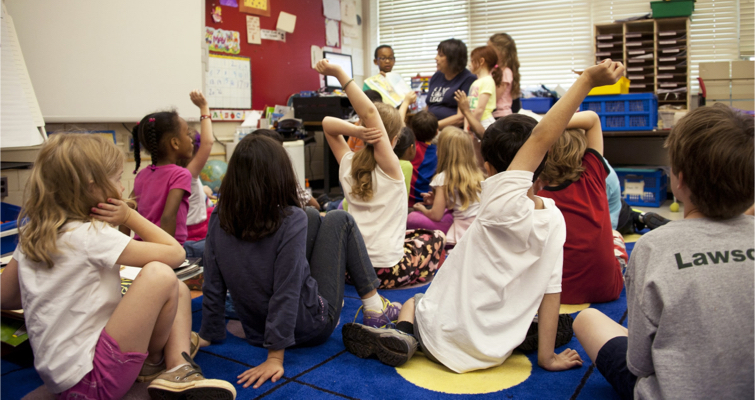 In supporting an ENTHUSE Partnership, the Spectris Foundation joins organisations from across the charitable and business world, including such diverse names as ASDA, GSK, Goldman Sachs, Jacobs and the Vertex Foundation.
Anna Gawthorp, Strategic Partnership Lead at the National STEM Learning Centre, said:
"I am delighted to welcome the Spectris Foundation to join our ENTHUSE Partnership supporters. The Partnership will help STEM Learning's mission to change the lives of thousands of young people, nurturing future talent for crucial STEM skills."
This two year project will enable more young people, from all backgrounds, to progress in their STEM education, with more students entering high-value STEM-related careers as a result. By doing so, STEM Learning improves social mobility and the life chances of some of the UK's most vulnerable young people.